Interviews
The following interview with Joseph Apsassin was conducted in July 1956 by Isabel Loggie at Fort St. John, B.C.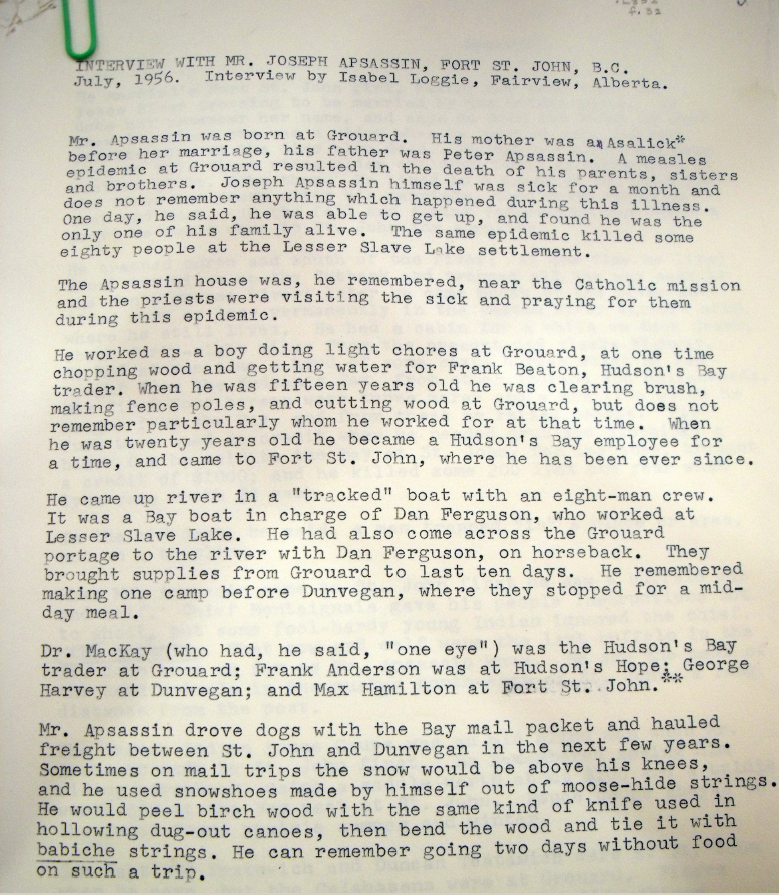 1912 Survey
The following survey was taken in 1912 Survey(Tp 83 Rge 19 & 18 W 6). It is for the Peace River area including old Fort St. John. Courtesy of BC Lands.
Letters
The following document is a copy of a letter From Johnny Beaton regarding the gold dredge on which he worked as winter watchman. Dated August 4th 1920.